SPI-Wizard III - the next generation of OBD2 programming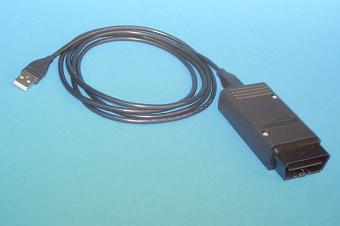 We are proud to present the OBD2 programming system of our partner company Frieling-Racing.
The interface itself doesn't look very special, but it contains an actual 32 bit microcontroller, whose operating system is online updatable. Furthermore it hold the licensing information of the operating software and the communication modules.
Updates of the operating software and the communication modules can be downloaded free of charge from our website.
A permanent Internet connection is not necessary, although the SPI-Wizard computer must be able to connect to the Internet for updates.
Standalone System

Beside the interface, which is delivered together with the operating software under the part number FRC-Semi only the communication modules are necessary.
Master / Slave System

The FRC-Master has additionally to the read and programming algorithms of FRC-Semi some options to code files for the corresponding FRC-Slave systems. This coding can be done either on rolling code technique or on credit basis.

Files encrypted with the rolling code technique will be valid for one flash only. After flashing the file a new code will be generated inside the device.


Files encrypted based on credits can be used until the Slave device runs out of credits.


Additional features are enabled in this version including e-mail generator for requesting files from the Master, Return to standard code generator, credit generator and more.
The communication modules must be purchased separately for master and every slave system.
Properties of the different interfaces

Slave:

Can readout files
Can program original files
Can program only encrypted tuning file, generated by the corresponding master

Semi-Master:

Can readout files
Can program original files
Can program encrypted tuning files, generated by the corresponding master
Can program own tuning files

Master:

Can readout files
Can program original files
Can program own tuning files
Can generate encrypted tuning files for the corresponding slaves